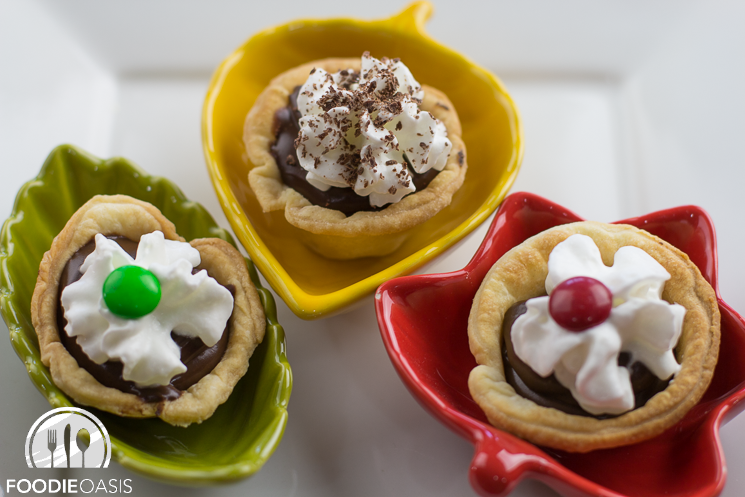 Servings:   This recipe makes two pie crusts.
Ingredients
(shown in the yellow dish)
2 1/2 cups all-purpose flour
1/2 cup cold unsalted butter
1/4 cup vegetable shortening*
3/4 tsp. salt
5-7 Tbsp. ice cold water
Variations:  You can replace the 1/4 cup vegetable shortening with 1/4 cup of any of the following ingredients:  1/4 cup (2 oz.) cream cheese (shown in the red dish) or 1/4 cup butter (all-butter crust as shown in the green dish)  You can also omit the butter and use 3/4 cup shortening (Mom's recipe).
Instructions
Place the flour, salt, butter, shortening in a food processor.
Pulse until a coarse mixture is formed.
With the food processor running, add 5 Tbsp. of the ice cold water.  Continue adding 1 Tbsp. of water at a time until the mixture starts to come together.  Do not over mix.
Remove the dough onto a floured board and form into two round disks.  Wrap each disk in plastic wrap and refrigerate for at least 30 minutes.   This is an important step that will help prevent the crust from shrinking when it bakes, so please do not skip this step.
Remove the cold dough from the refrigerator and let it warm up enough to roll out t0 form the pie crust.
For the chocolate pie filling recipe click here.
© 2014 FoodieOasis