Ceviche Blog Parties—Assembling the Ingredients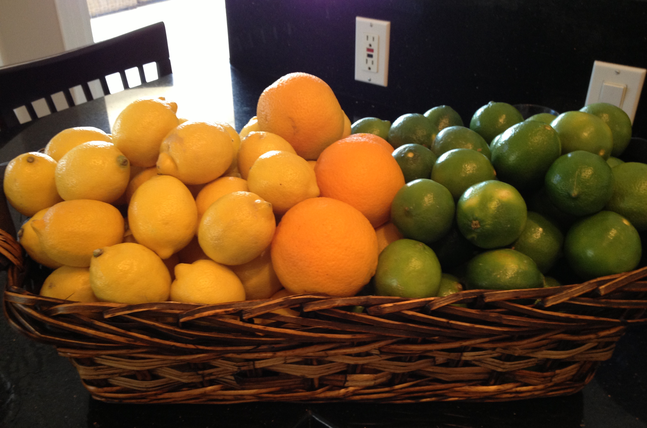 This should be more than enough lemons and limes for the ceviche, margaritas and sangria.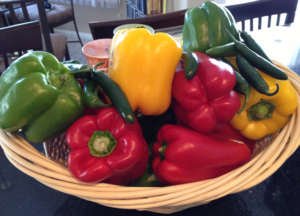 And don't forget the peppers. Grilled onions and peppers will be great with the fajitas.
The avocados and tomatoes are on hand for the guacamole. They will also make an appearance in the ceviche!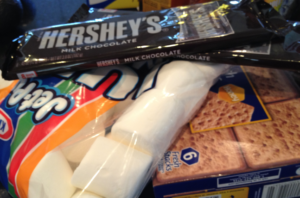 It is 4th of July weekend, so we have to have smores 🙂
We can't wait to see everyone tomorrow!!! It will be fun.
© 2013 FoodieOasis