Ceviche Blog Party—Prepping for the Party
Call me crazy, but the prep for a party is fun. There is something therapeutic about cutting and chopping. 🙂
(For the recipes, go to the recipe tab.)
The first task was to juice the lemons, limes and oranges for the ceviche and margaritas.
I love these metal juicers (skip the plastic versions).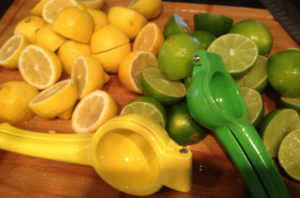 Ceviche Prep
The ceviches for the tasting use equal amounts of fish (e.g., halibut or sea bass) and shrimp cut into about 1/2 inch pieces. I used halibut this time and small/medium shrimp (41-50 count)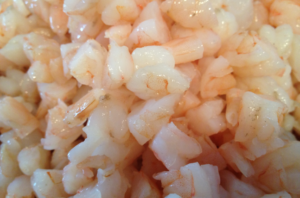 I prefer English cucumbers because they don't have a waxy coating on the skin, which gives you the option of leaving the skin on for added color. They also have fewer/smaller seeds. If you decide to peel the cucumbers, then use a potato peeler. It works great.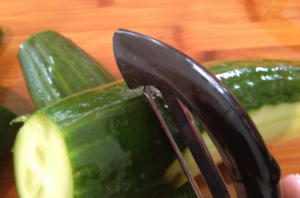 A grapefruit spoon is perfect for removing the seeds in the cucumbers. The pointed, jagged end of the spoon lets you remove the seeds but leave the rest of the cucumber intact and ready for dicing.
Don't forget chopped tomatoes and onions. I prefer sweet onions such as Vidalia or 1015 onions. While not traditional, they add an onion flavor without overwhelming the delicate flavor of the fish. Try it and see what you think.
If you want a kick to your ceviche, finely dice fresh serrano peppers. But first, cut a small piece from one of your peppers and taste it. Serranos vary widely in the amount of heat they pack. Tasting is the best way to control the level of spice in the final dish.
One of the ceviche recipes includes avocado, and guacamole is a must for the taco bar. I just use a spoon to scoop the avocado out of the skin. For the ceviche, I selected slightly firm, but ripe avocados so that they would hold their shape when diced and mixed with the fish, shrimp, and lemon/lime juice. For the guacamole, I combined slightly firm avocados with ones that were slightly riper (but not mushy) to make sure that the guac had a wonderful buttery texture but still had a few small chunks of avocado for texture.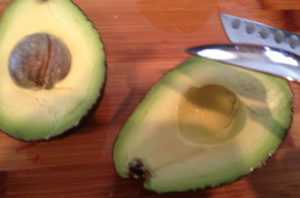 For a slightly different twist than my regular ceviche, I decided to do a tropical version with diced pineapple and mango. You want the pineapple and mango to have a little more bite than the fish and shrimp for a contrast in texture.
To ensure that the pineapple was ripe enough but not too ripe, I bought a carton of pineapple chunks from the produce section so that I could see the pineapple. No guessing as to ripeness that way. If you go this route, be sure to select pineapple that is not too ripe—it is too ripe if it is deep yellow and looks like it soft or falling apart. If you pick pineapple that is too ripe, the texture of the final ceviche will be too soft. But if the pineapple is too light in color, it won't have enough flavor and may be too crunchy. You can also buy the mango pre-sliced. Then dice it into small pieces.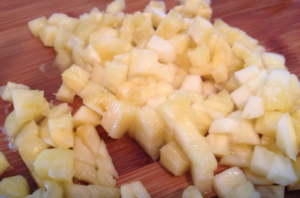 Taco Bar Prep
For the taco bar, I marinated and grilled flap steak and simmered shredded, roasted chicken with salsa. Instead of the traditional fajita-type marinade for the flap steak, I used a "tropical" marinade (see the recipe tab if you want to try it) with pineapple juice as the base. It makes for a tender, yummy result with lots of flavor.
I sliced and grilled bell peppers and onions with a little salt, pepper, and olive oil. If you want to make sure that you get a nice caramelization on the onions, sprinkle them with just a little sugar when you grill them.
Let's see, what else do we need? Margaritas and sangria. Tortillas (corn and flour). Salsa (red and green). Shredded cheese. Sour cream. Pickled jalapenos. That about does it, right?
Time for the party!
© 2013 FoodieOasis