Cucina Rustica's Ricotta & Bacon Stuffed Mushrooms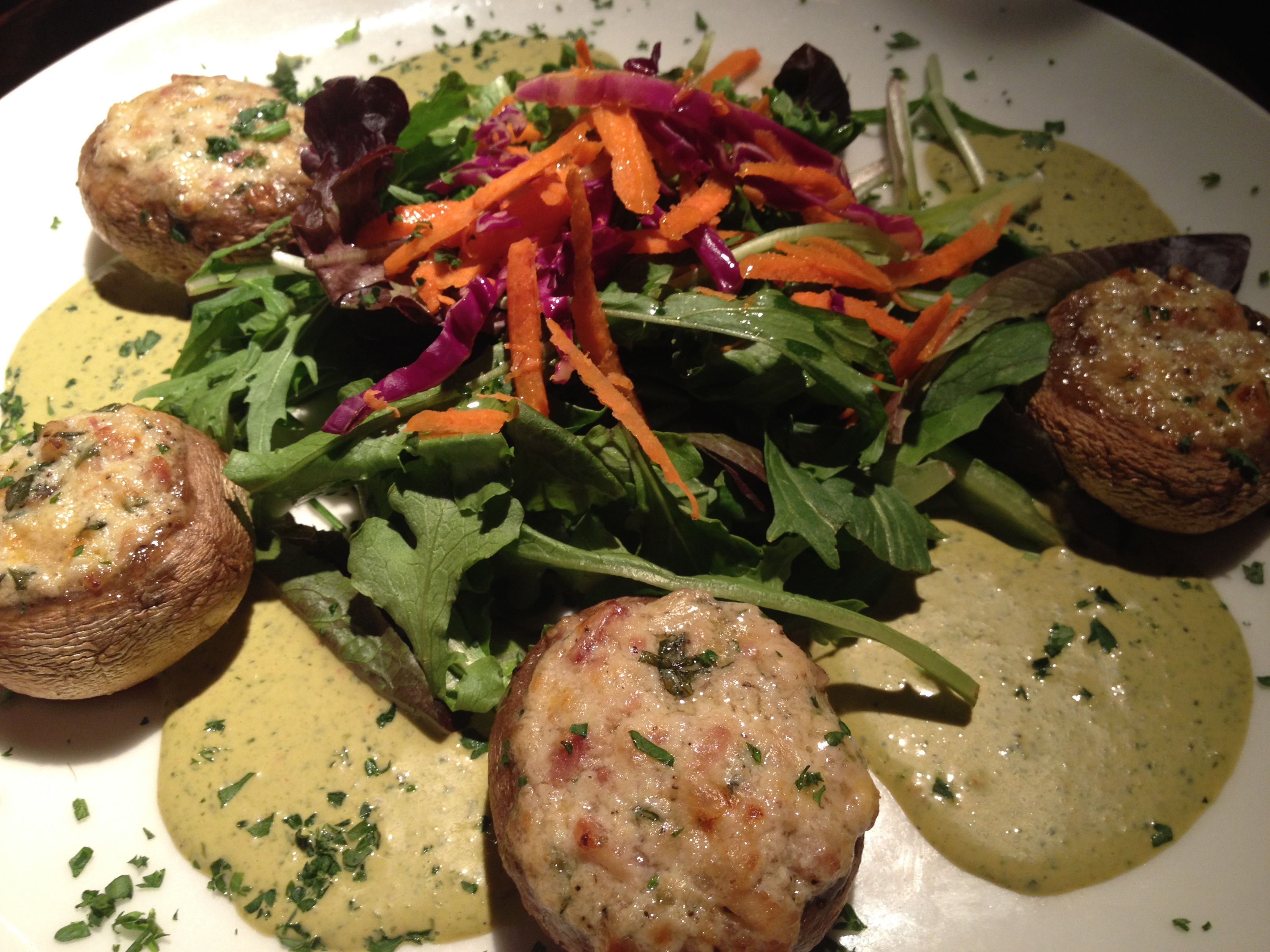 Recently, I had the opportunity to eat at Cucina Rustica ("CR") in downtown LA. It is at the corner of Wilshire and Figueroa (888 Wilshire Blvd.). CR offers a warm atmosphere and a cozy bar downstairs with food and great happy hour wine deals. Try the thin-crust Vulcano pizza with pepporoni, sausage, and sliced, fresh jalapenos along with the house red. Yummy and comforting.
But what really caught my attention was the chef's twist on stuffed mushrooms. We have all had the traditional variations, such as crab-stuffed , sausage-stuffed, cheese-stuffed, and even stuffing stuffed mushrooms (thanks to Thanksgiving leftovers). Don't get me wrong, I love mushrooms and stuffing them with delightful fillings only makes them better. But don't you get tired of the same old thing over and over! Right. So that means that you notice when someone introduces a little twist that turns out to be delicious. That is what I found at CR. Cucina Rustica's chef offered mushrooms stuffed with creamy ricotta, smoky bacon, and fresh basil. Maybe you have run across this filling before. If so, then all I can say is that I wish I had too. The texture and flavors were amazing.
You can see the generous portion, which included a fresh greens with a light dressing, in the picture below.
© 2013 FoodieOasis