Easy Gluten-Free Molten Chocolate Cake
Happy Valentine's Day!  But this gluten-free molten chocolate cake is great any day whether or not you have to avoid gluten!  In fact, Jeff couldn't decide which was which in a side-by-side comparison with my flour-based molten-chocolate cake recipe ( click here for that recipe ).  He said they were both great and trying to tell them apart was like splitting hairs, so I took that as a success on both accounts!  Now for this fudgy, gluten free version…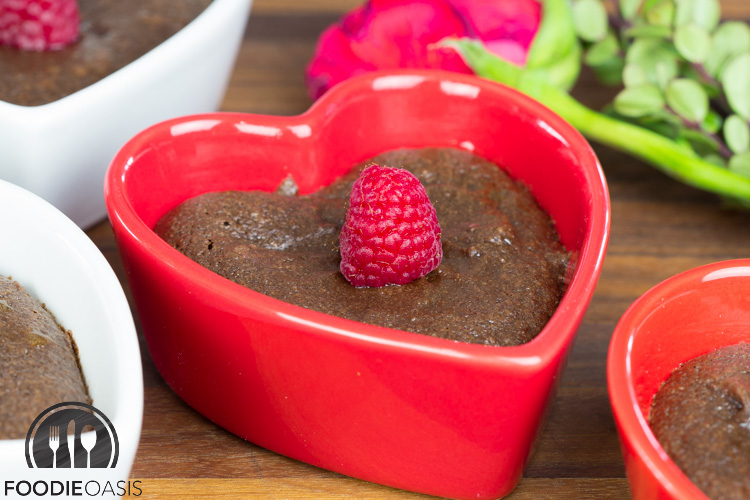 A friend who hoped I would start developing more gluten-free recipes, gave me some Blue Diamond Extra-Fine Almond flour.  Thanks Peggy!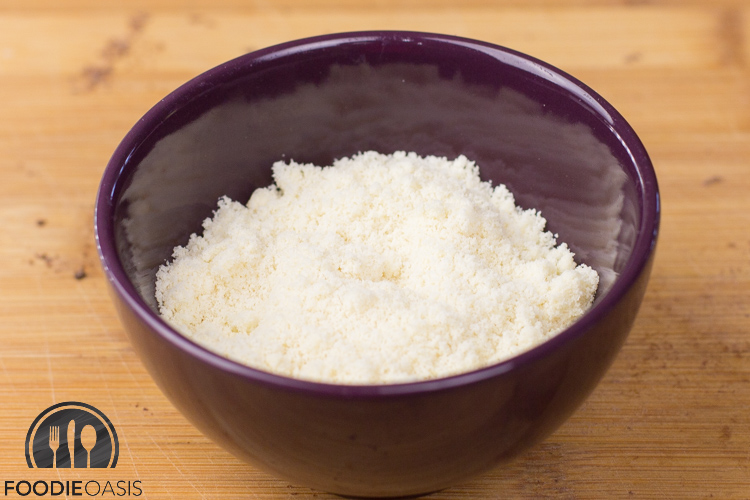 As a result, I had a lot of fun experimenting with how to turn my original recipe for molten chocolate cake into a gluten-free version using the almond flour.   I had two main goals:  1)  the gluten-free version had to taste as good as the original, and 2) in addition to the almond flour, I wanted to find all the other ingredients in my pantry—no other special ingredients.
I started with a one-for-one substitution of an equal amount of almond flour for the all-purpose flour just to get an idea for what the texture would be like, so I could decide what changes I should make.  The end result tasted good, but it was too wet and didn't develop enough of a cake-like texture on the edges.  I knew I needed more almond flour, but I didn't want to "water-down" the chocolate flavor.  So I also added some cocoa powder, which served the double purpose of adding more depth to the chocolate flavor and keeping the batter from being too wet.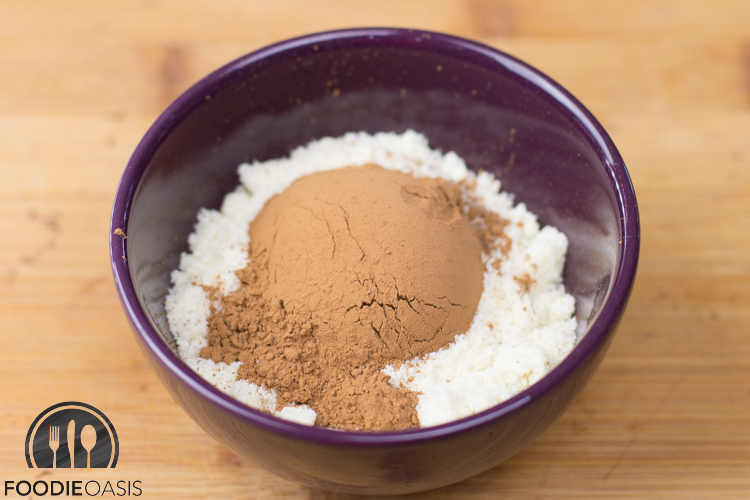 After experimenting, I was excited to hit on what we decided was the winning combination.  Melted semisweet chocolate, melted butter, sugar, almond flour, cocoa, an egg, and an egg yolk.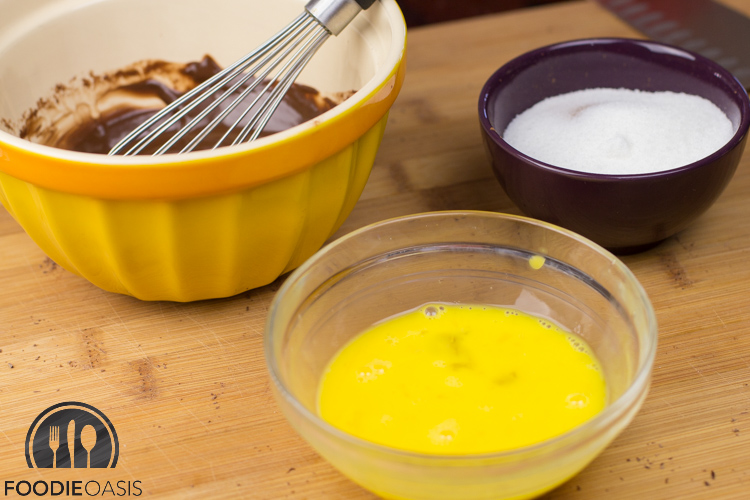 Then it was simple.  I just whisked together the ingredients until they were wet and combined.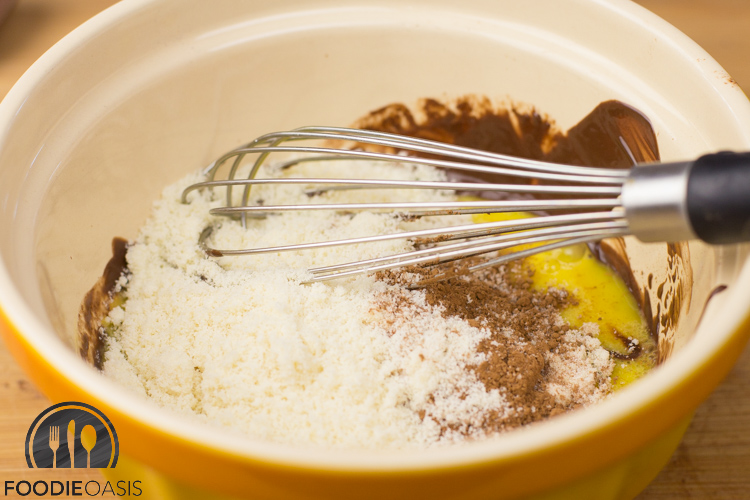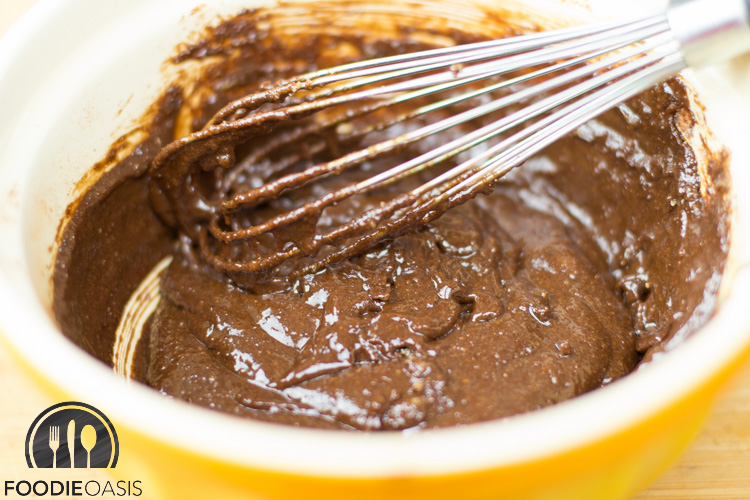 This recipe makes two servings, so I divided the chocolate batter between two individual baking cups and placed the baking cups on a small baking sheet.
A little patience is required while they bake for about 18 minutes in a 350 degree oven.  Ovens vary a lot, so I experimented to find just the right time .  You can test the cakes with a toothpick.   The center should be molten (still wet) and the edges should be cake like.  The cakes will keep cooking when you remove them from the oven, so take them out a little before you think they are ready.
Remove the cakes and let them cool for 2-3 minutes.  Enjoy them immediately!

Easy Gluten-Free Molten Chocolate Cake
Author:
FoodieOasis | Jo Dale Carothers
Ingredients
1 egg
1 egg white
3 oz. semisweet chocolate
2 Tbsp. plus 2 tsp. sugar
4 Tbsp. extra fine Almond Flour (I used Blue Diamond Extra-Fine Almond Flour)
1 Tbsp. cocoa powder
1 Tbsp. butter, melted
Instructions
Preheat the oven to 350 degrees F.
Chop the chocolate into small pieces.
Place the butter and chopped chocolate in a microwave-safe mixing bowl. Microwave it for 30 seconds at 50% power. Stir. Repeat the heating and stirring until all of the chocolate is melted after you stir it. You do not want the chocolate mixture to get too hot---just warm enough for the chocolate to melt.
Let the chocolate and butter mixture cool for 2-3 minutes to make sure it will not cook the eggs when you add them.
Place the egg and egg yolk in a bowl and whisk them quickly to break up the egg yolks.
Add the almond flour, cocoa, sugar, and chocolate mixture to the eggs. Whisk gently until just combined.
Divide the chocolate batter between two individual baking cups (e.g., custard cups).
Place the custard cups on a small baking sheet.
Bake for about 17-18 minutes
Test with toothpick. The center should still be wet, but the edges should be cake-like.
Remove them from the oven and let them cool for 2-3 minutes.
Notes
If you bake the cakes too long or let them cool too long after removing them from the oven, the center will not be molten but will become more like fudge. Don't worry, they will still taste good! Because every oven is a little different, you may want to experiment with the baking time to get the center texture just like you like it. My husband loved these experiments!
© 2016 FoodieOasis